Write A Review
Regular price
Sale price
$125.99
Unit price
per
Sale
Sold out
Product Details
Nature's own rich and intensive moisturizing lotion pampers skin with pure, organic Aloe Vera Gel and vitamins E&A. This original After Tan Lotion softens and soothes with rich emollients, protecting skin's cells from vital moisture loss and leaving your skin glowing.
Weight:
9.0 lb
Share
View full details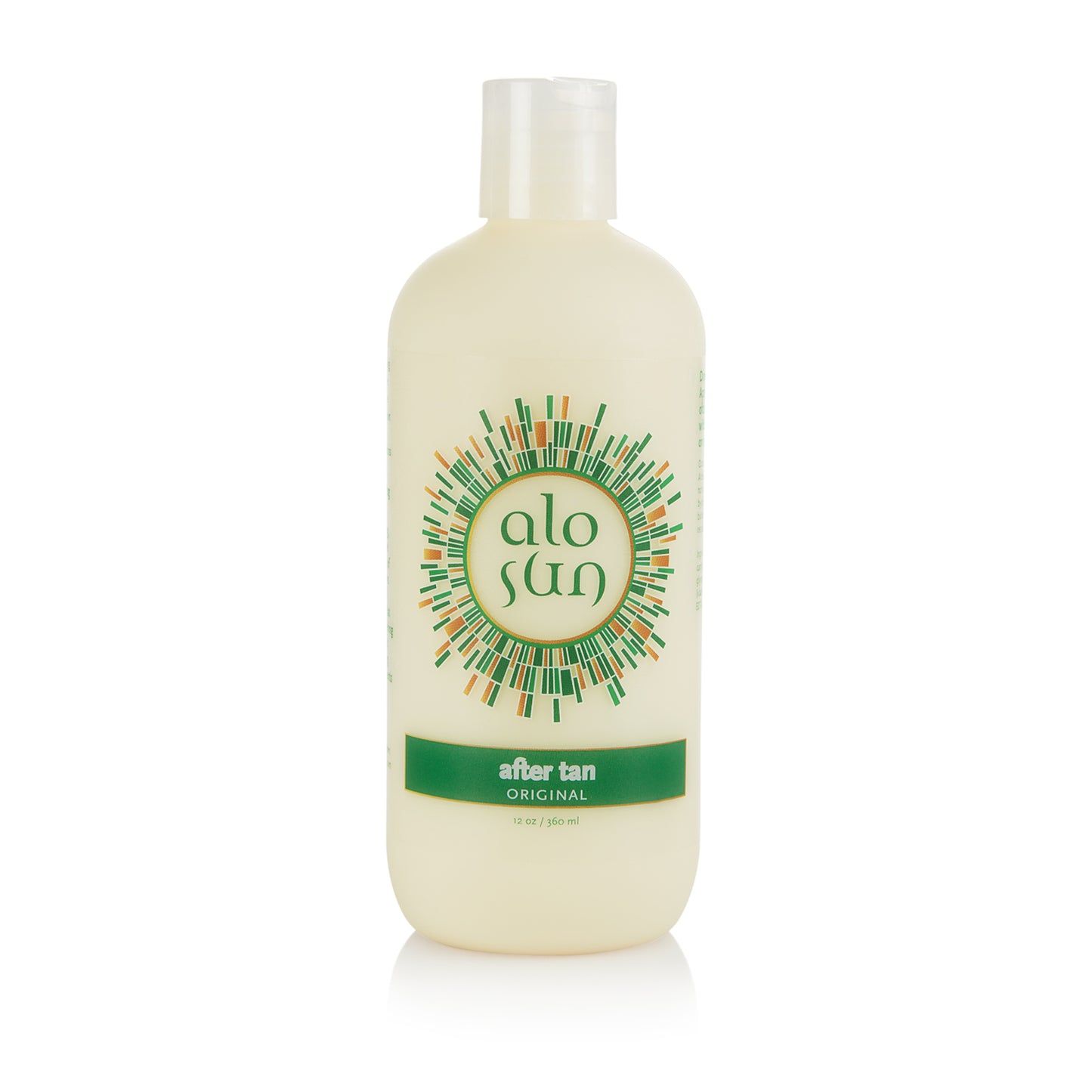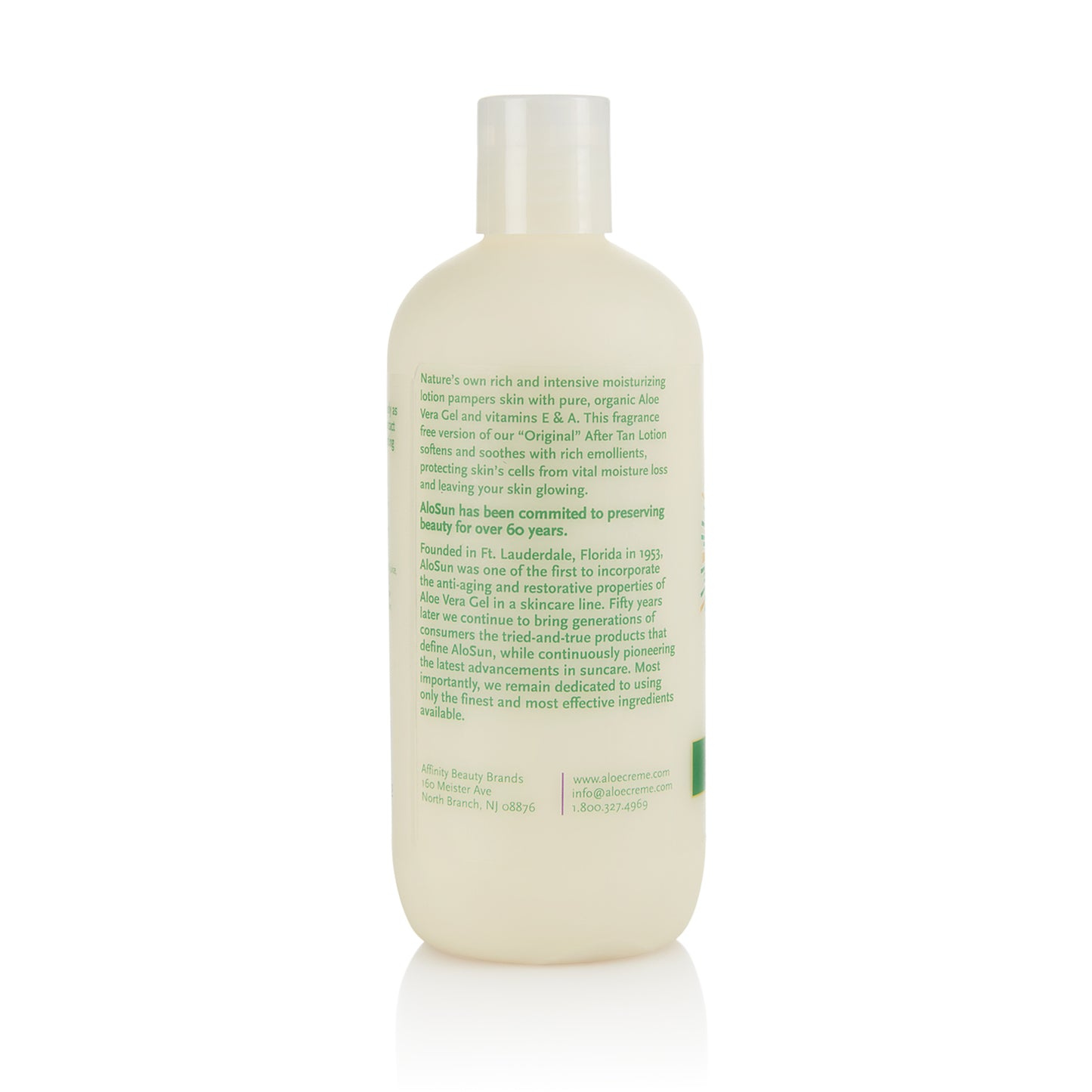 Directions for use:
Apply liberally to face, hands and body as often as needed particularly after contact with sun or elements and concentrating on areas of greatest exposure.
AloSun has been committed to preserving beauty for over 60 years.
Founded in Ft. Lauderdale, Florida in 1953, AloSun was one of the first to incorporate the anti-aging and restorative properties of Aloe Vera Gel in a skincare line. Fifty years later we continue to bring generations of consumers the tried and true products that define AloSun, while continuously pioneering the latest advancements in suncare. Most importantly, we remain dedicated to using only the finest and most effective ingredients available.
Ingredients:
Purified water, aloe barbadensis leaf juice, caprice caprylic triglycerides, lanolin, stearic acid, glyceryl stearate, cetyl alcohol, tocopheyl acetate (vitamin E), retinyl palmitate (vitamin A), disodium EDTA, phenoxyethanol.
Our commitment to safety and sustainability:
AloSun products are not tested on animals, do not contain parabens and do not use petroleum by products in manufacturing. All packaging is biodegradable and created using postconsumer recycled material.
Healthy, Glowing Skin
I have used this product since the mid-1970s and love it as the only moisturizer I use. At one point the original formula was changed. I called after receiving my dozen bottles and said something was different. Sure enough, the formula was changed. At no charge, I was sent 12 more bottles of the original formula. Down to my last bottle so ordering 12 more now. Never change! This is the best moisturizer on the market. I live in Florida and know what the sun can do to your skin! 5 Stars Always!
Best lotion ever
I've used this lotion for 60 years. My mom used it all her adult life. I get it for my daughter and daughters in law for Christmas. We all love it.
I am using after Tan for over 60 years. I use it every day and my skin shows for it.
Exceptional
Being using almost 50 years